OUR ROOMS & APARTMENTS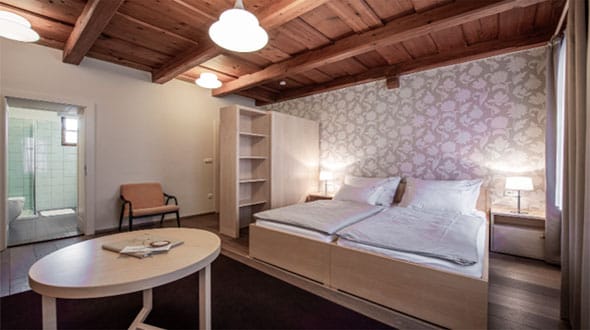 ROOMS
FOR 1–2
Our elegant rooms are furnished with natural materials, with emphasis on perfect craftsmanship.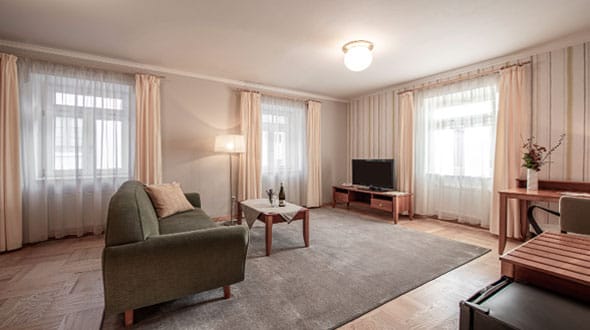 APARTMENTS
FOR 2–4 
with the option of an extra bed
Our spacious suites provide a unique combination of privacy and comfort.


AMENITIES OF THE ROOMS
Free Wi-Fi Internet connection throughout the entire premises.

Satellite TV / LED TV including both domestic and international channels

A mini-bar in the room

Bathrooms with shower bath in 1–2-bed rooms

Bathrooms with a bath tub and shower bath in suites

Hair dryer

Luxury hotel cosmetics

The entire building is a non-smoking area.
SERVICES
Secure, private locked parking directly at the boarding house (CZK 160 is charged per 24 hours)

Public parking directly at the boarding house (free of charge at weekends, CZK 30 per hour charged by the city from 9 a.m. to 6 p.m. on week days)

Breakfast from 7 to 10 a.m. is included in the cost of accommodation.

The reception is open from 6 a.m. to 11 p.m.

A safe

Room service

Office services – copy/fax/phone

Laundering and ironing


CHECK IN from 1 p.m. / CHECK OUT till 11 a.m.