CONTACT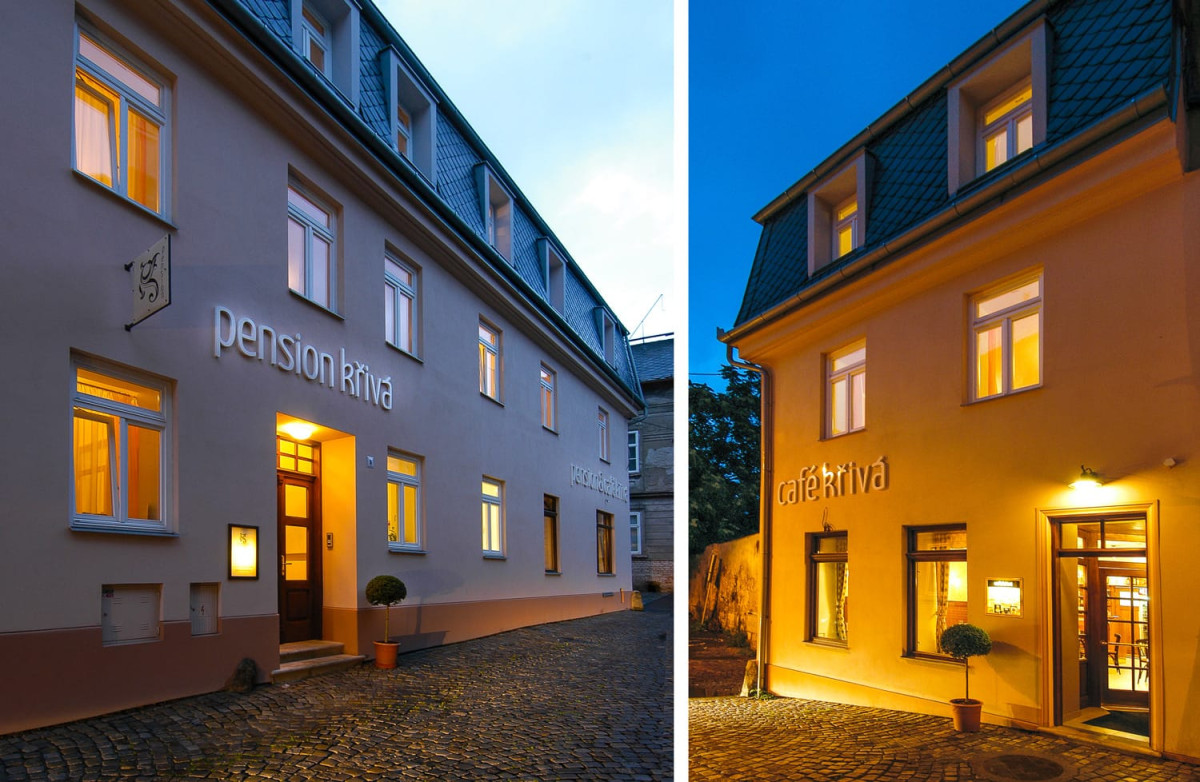 HOW TO FIND US

I'm coming to Olomouc by train/bus and would like a tip for a verified taxi service.
It is about 20 minutes of walking to the boarding house from the train station. From the Kosmonautů street, continue to Kateřinská and around the St. Catherine monastery to the Křivá street.
When going by tram, take a no. 7 at the main train station, go three stop to "Tržnice" and continue on foot along the tracks; after about 100 m, turn right to the Křivá street. Another option is to take a longer route through the downtown via no. 1 tram, which will take you to "Tržnice" as well.
The bus station is located a bit further and walking from there takes about 40 minutes. From the bus station, walk through the underpass to the Ostravská street and continue to Jeremenkova all the way to the train station, at which point you can follow the directions above. When going by tram from the bus station, take no. 4 at the station to the main train station, where you can take no. 1 or 7 to "Tržnice".
You can also use taxi to reach us. The prices should be around CZK 90 to 120 for a trip within Olomouc.
We recommend: Atlant taxi 800 113 030, Ecotaxi 608 707 050 nebo Oltaxi 777 999 882.

I'm driving to Olomouc, where can I park.
You can drive your car directly to the front entrance of the boarding house and comfortably unload your luggage. Afterwards, you can park your car at our own locked parking lot for a fee of CZK 160 per 24 hours (the number of parking spaces is limited, which is why recommend that you reserve a spot in advance).
You can also use a private paid parking lot on Kateřinská street, across the street from the City Police station. Situated about 500 metres from the boarding house, this parking lot is CZK 100 a day. 
It is also possible to park in parking zones directly around the boarding house at the public parking lot, for which the city charges a parking fee of CZK 30 an hour from 9 a.m. to 6 p.m. on Monday to Friday; payments are possible via SMS in the following format: OLspace1spaceVehicleLicensePlate sent to 90266.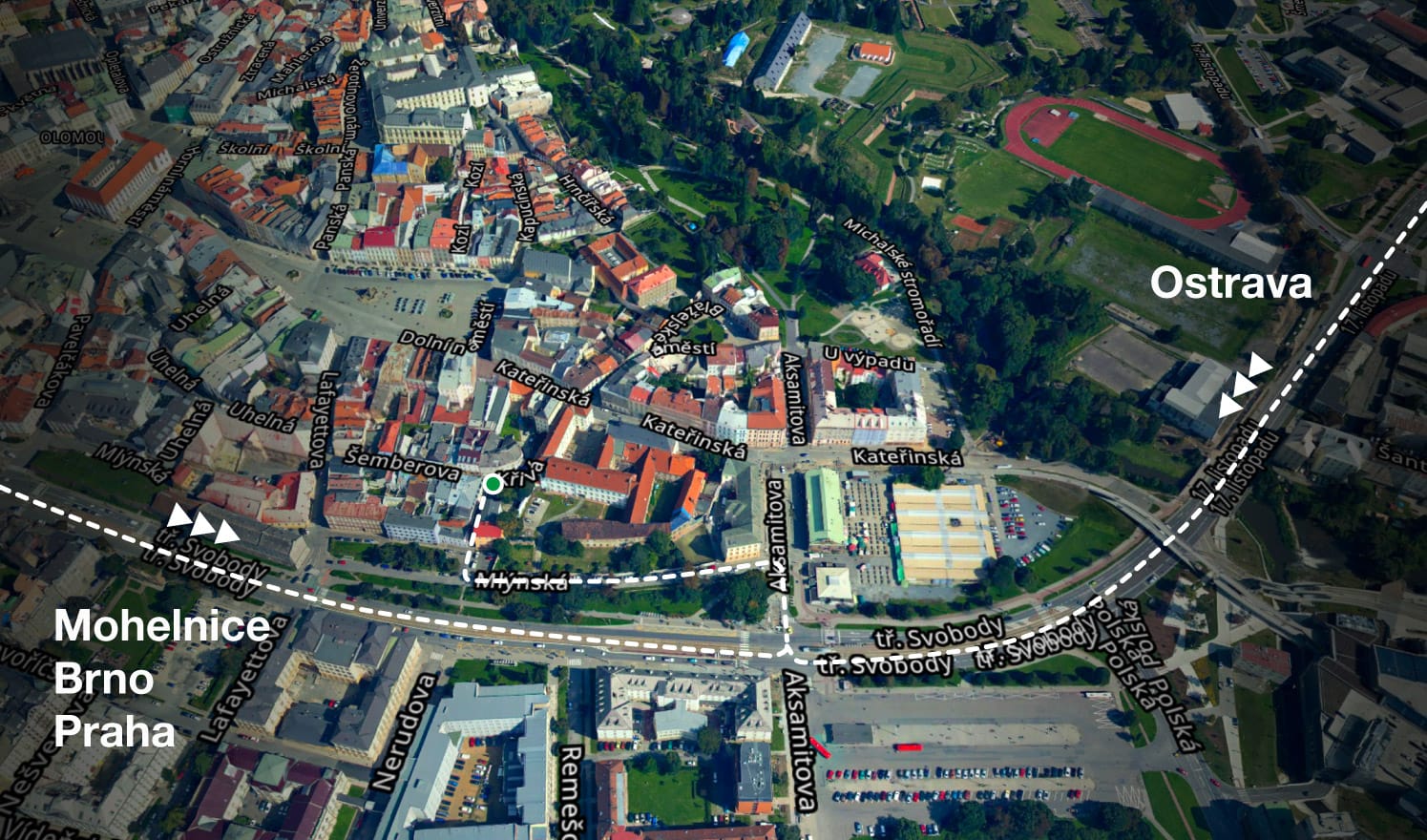 CONTACT US DIRECTLY FROM THE WEB
Modul: Kontaktní formulář